Conferences
Employees of COMTES FHT a.s. present their work at conferences covering our fields of interest both in the Czech Republic and abroad. The conferences we attend on a regular basis include METAL, Forming, IFC, NanoSPD, Junior Euromat, Euromat, AMDA, MS&T and many others.
The company also hosts various meetings and was one of the organizers of the COMAT 2016 conference.
COMAT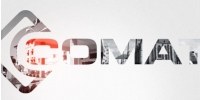 Under the auspices of COMTES FHT a.s. and the company Tanger, spol. s r. o., the 4th international conference COMAT 2016 – Recent Trends in Structural Materials will be held.
You can find more information in the 2nd circular or on the website www.comat.cz.
The first international COMAT 2010 conference took place in November 2010 in the PRIMAVERA hotel in Plzeň. The conference was held by our research organisation on the occasion of the 10th anniversary of its establishment. It was attended by almost one hundred experts from research organisations, higher education institutions and manufacturing companies from the Czech Republic, Slovakia, Poland, Germany, Austria, the United Kingdom and Russia.
The talks were concerned with new materials, covering all phases from their design, through research into their properties, to the development of technologies for their use in industrial production. The specialists shared their views on topics related to metallurgical production, the automotive industry, the power generation sector, aerospace, heavy engineering, electronics and medicine. Favourable responses to the first conference encouraged the organisers to hold COMAT 2012, COMAT 2014. COMAT 2016 will be held in November 9th - 11th 2016.