RFCS
The RFC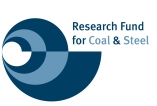 S supports research projects in coal and steel sectors. These projects cover: production processes; application, utilisation and conversion of resources; safety at work; environmental protection and reducing CO2 emissions from coal use and steel production. The revenues generated from the assets of the European Coal and Steel Community (ECSC) which have been transferred to the European Union in 2002 are used to support the RFCS research programme activities. More about RFCS
JoiningTWIP
TWIP-Steels for multi material design in automotive industry using low-heat joining technologies

Project realized under the grant agreement No RFSR-CT-2015-00016.

Coordinator:

Salzgitter Mannesmann Forschung GmbH (DE)


Partners:


COMTES FHT a.s. (CZ),
CENTRO RICERCHE FIAT SCPA (IT),
UNIVERSITAET PADERBORN (DE),
GOTTFRIED WILHELM LEIBNIZ UNIVERSITAET HANNOVER (DE),
THYSSENKRUPP STEEL EUROPE AG (DE),
EJOT GmbH & Co. KG (DE)


Project start:


07/2015



Project end:


06/2018




Budget:

2 134 379 EUR


Project summery:


JoiningTWIP will support the introduction of TWIP-steels in applications of vehicle manufacturers by providing reliable joining technologies for multi-material design of TWIP-steels with conventional steels and lightweight materials. The results of JoiningTWIP will shift the state of art concerning lightweight-related joining technologies significantly. Already established mechanical and low-heat joining technologies will be enhanced regarding their applicability in joining similar and dissimilar joints of TWIP-steels with conventional ultra high strength steels and traditional lightweight materials. The joining technologies examined in this project will be clinching, tack-setting, flow-drill screwing, rivet-element welding and friction element welding. The joints made with these specially adapted joining technologies will be tested comprehensively. The testing programme consists of metallographic analysis, determination of mechanical properties (static and crash loads, fatigue) and corrosion tests and even prototype tests under realistic conditions.This will allow end-users to consider TWIPsteels in further designs and constructions by providing them the needed mechanical and technological properties in joining this new steel-grade in multi-material design. Always in focus of the project is the applicability of the results for end-users. Therefore, the results will be directly comparable to already existing results of solutions made from conventional steels and will show the superior properties of multi-material designs made with TWIP-steels.
HEROLL
Hydrogen Embrittlement of Cold Rolls

Projekt realized under the grant agreement No. RFSR-CT-2014-00012.

Coordinator:

VDEH-BETRIEBSFORSCHUNGSINSTITUT GMBH (DE)


Partners:


COMTES FHT a.s. (CZ),
LUXCONTROL SA (LU),
Risse + Wilke Kaltband GmbH & Co. KG (DE),
Steinhoff GmbH & Cie. OHG (DE),
Houghton Deutschland GmbH (DE),
THYSSENKRUPP STEEL EUROPE AG (DE),


Project start:


07/2014



Project end:


12/2018




Budget

2 435 500 EUR


Project summary:



During the last years an increasing number of cold rolling work rolls failing due to hydrogen embrittlement were observed. These damages and/or failures can also cause dangerous explosions of the work roll bodies, which is an important factor for the safety aspect. One reason are the increased mechanical loads during processing. The difficulties will even increase as the production rates of materials are rising and as the protective plating materials, which are currently produced by Cr-VI compositions, are supposed to be banned by EU restrictions. In a first step the occurrences of hydrogen embrittlement in cold rolling work rolls shall be characterised. Therefore the critical cases in the process data of the participating cold rolling mills will be identified and fracture analyses of damaged rolls with evaluation will be done. In a second step control measures for influencing factors will be determined for industrial cold rolling mills and a new hydrogen sensor will be developed to measure the hydrogen content on rolls. Possibilities of lubricant improvement will be examined by the participating lubricant supplier and improvements of the work roll materials will be carried out by the participating cold roll supplier.Based on the results of laboratory works the further step will be the implementation of 3-4 best configurations at a pilot line plant simulating the conditions of industrial production. Finally the best configuration from the pilot line tests will be implemented in industrial service tests. Thus, this proposal aims to strengthen the European steel industry by developing new concepts for the diminishment or even prevention of hydrogen embrittlement in cold rolling work rolls. This includes improved work roll materials and lubricants, which would be alternatives to plating produced by Cr-VI compositions. On the other hand the general knowledge considering the stress corrosion cracking of massive steel parts shall be widened and strengthened.
GRAMAT
Research on innovative corrosion resistant gradient tubes for biomass power generation installations

Project realized under grant agreement No. RFSR-CT-2013-00005.

Coordinator:

Výskumný ústav zváračský – Priemyselný inštitút (SK)


Partners:


COMTES FHT a.s. (CZ),
Benteler Tube Management GmbH (DE),
Foster Wheeler Energia Oy (SF),
TEKNOLOGIAN TUTKIMUSKESKUS VTT (SF),
Železiarne Podbrezová a.s. (SK),
ŽĎAS, a.s. (CZ)

Project start:



07/2013

Project end:



06/2017


Budget:


2 341 852 EUR


Project summary:


Sharp increase of energy production based on renewable resources (co)firing is forcing boiler makers to apply expensive high-alloyed materials/claddings/barriers resistant to aggressive corrosion atmospheres into places where applied pressure and temperature would enable use of low-alloyed materials. The projects main aim is to acquire knowledge necessary to develop new cost-effective manufacturing technology of boiler tubes made from semiproducts with through thickness gradient chemical composition, tailored to carry both creep loading (low alloyed body) and fireside corrosion (high alloyed shell). Gradient tubes will be rolled in existing facilities from semiproduct manufactured by unique casting technique To accomplish this, basic knowledge about gradient material behaviour during casting (metallurgy), rolling (forming) and final properties (operation) has to be investigated and collected. Project is inderdisciplinar, combining activities which fall under technical group TG3 (focused on casting) and TG4 (focused on rolling). As stated in particular annexes, we consider the research on manufacturing of gradient semiproduct (casting) the key issue of present project. For this reason we allocated it under TG3.


Web:

www.gramat.org