Strategic Partnership with ALMA CG Czech Republic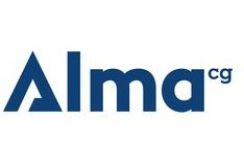 COMTES FHT a.s. establishes cooperation with ALMA CG, the world's leading consulting company, which provides assistance to enterprises across the globe and focuses on securing funds for innovation projects, predominantly by means of research and development tax relief and by using various grant sources.
COMTES FHT a.s. is a provider of research and development services. Thanks to the R&D tax relief concept, the costs of these services, as well as R&D project costs in other categories, can be deducted from the tax base twice.
We know that it is important to our clients to be able to maximise the use of the tax relief for expenditure incurred for our services and for other R&D projects – and to be able to do so safely. With this need in mind, we have found a dependable and stable partner: ALMA CG. They will provide comprehensive services to our clients, including the preliminary eligibility assessment of all cost items, preparation of relevant documents in accordance with legislation and will assume full liability for the resulting tax relief claim.
We believe that by taking this step, we enhance the quality of our services and the collaboration with our clients on research and development projects.
Brief Profile of ALMA CG Czech Republic
Alma CG is a European leader in providing cost consultancy services. Alma CG helps corporations to improve their competitiveness by optimising all cost items, achieving savings and securing available sources of funding. Alma CG's approach is unique in that the company charges for its services a percentage of the client's savings. Its service is therefore strongly result-oriented. Alma CG has offices in eight European countries (Czech Republic, France, Belgium, Hungary, Poland, Spain, Portugal, United Kingdom) and in Canada.
In the Czech Republic, Alma CG's main services are related to the research and development tax relief. The R&D tax relief is based on the income tax law and allows legally eligible corporations to deduct (for second time) from their tax base 100 % of the expenditure incurred for innovative and development projects. As the corporate income tax rate is 19 %, this tax relief can save 190,000 of each million of Czech koruna expended on projects of this kind.
The R&D tax relief services by Alma CG include:
Identification and detailed analysis (technical audit) of projects suitable for the tax relief
Identification of relevant costs in the selected projects, definition of cost calculation methods
Calculation of the tax relief and preparation of separate R&D cost records
Development of detailed technical and financial documentation for financial audit
Substantiation of projects, where required, including the provision of a financial guarantee
Track record of Alma CG in the Czech Republic
160 satisfied clients
1400 successfully approved R&D projects
Total approved eligible R&D costs in the amount of CZK 1.9 billion
Total credit received by the clients in the amount of CZK 361 million
ALMA CZ has a new name - Ayiming CZ. Please find more detailed information at www.ayming.cz.
Published on: Feb 24, 2015 7:25 PM