Projects
COMTES FHT a.s. as a research company participates on many national and international projects In this section you can find the important information about our projects. An up-to-date list of the projects is available in the Central Register of Projects at www.rvvi.cz. The results of R&D achieved in projects and in collaborative and contract research efforts with industrial partners are also available at www.rvvi.cz. For further information please contact us at comtes(at)comtesfht.cz.
Some of our largest projects include:
Flexturbine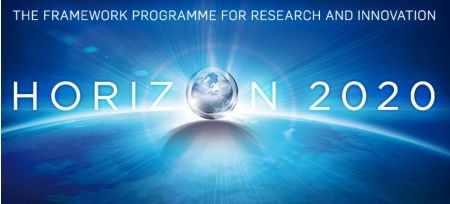 The share of renewable energy is growing rapidly driven by the objective to reduce greenhouse gas emissions. The amount of electric power which can be supplied to the grid depends on the time of the day and weather conditions. A conventional fleet of thermal power plants is required to compensate for these fluctuations before large scale energy storage technologies will be mature and economically viable. All power market projections expect this to be the case for the next 50 years at least. For a strong expansion of renewables, this fleet has to operate flexibly at competitive cost. Current power plants cannot fill this role immediately without impeding their efficiency and engine lifetime through increased wear and damage induced by the higher number of (shorter) operating/loading cycles. New technologies need to be introduced to balance demand peaks with renewable output fluctuations at minimal fuel consumption and emissions without negative effects on cycling operation. The FLEXTURBINE partners have developed a medium to long term technology roadmap addressing future and existing power plants. The FLEXTURBINE project presented hereafter is the first step in such technology roadmap and consists of: (1) new solutions for extended operating ranges to predict and control flutter, (2) improved sealing and bearing designs to increase turbine lifetime and efficiency by reducing degradation/damages, and (3) an improved lifecycle management through better control and prediction of critical parts to improve competitive costs by more flexible service intervals and planned downtime, and by reducing unplanned outages. In all areas, individual technologies will be developed from TRL 3 to TRL 4-6. FLEXTURBINE brings together the main European turbine manufacturers, renowned research institutes and universities. It involves plant and transmission system operators to include user feedback and to prepare the take-up of the FLEXTURBINE technologies in power plants world-wide.


West-Bohemian Centre of Materials and Metallurgy (WBCMM)

The West-Bohemian Centre of Materials and Metallurgy is a regional research centre specializing in the development of advanced metallic materials and technologies for their manufacture and processing. The Centre develops processes for controlled microstructures of steels, sections from nanostructured titanium, which can be used in stomatology or surgery, and special alloys and superalloys for nuclear engineering.
More information on the project


Development of Pre-Seed Activities at COMTES FHT

The PRE-SEED project aims at establishing an effective support mechanism for the commercialization of R&D results in the research organisation COMTES FHT a.s. to enhance the return on funds invested in R&D and to contribute to the competitiveness of industrial (predominantly engineering) companies in the Czech Republic and in the EU in the fields of technology and materials.
More information on the project
Creation of an international scientific team and incorporation to scientific network s in the area of nanotechnology and unconventional forming material 

The project deals with the creation of an international research team, who actively participate in international projects in the field of nanotechnology and non-conventional material forming, where a decisive and leading role are researchers at the Technical University of Ostrava. Furthermore, the project will involve leading experts in the field both from research and development institutions in the Republic, and prominent experts from abroad.
The project is a strong international cooperation and preparation of teams for participation in international projects. Necessity and realization of the project is due to the development of new knowledge in the development of manufacturing technologies and ultra-fine grain nano-materials and applications in industry. Any knowledge to build an international team will during the project simultaneously transmitted to all the target groups through greater professional discussion forums, videoconferencing, and direct input into teaching.
More information on the project
Research on innovative corrosion resistant gradient tubes for biomass power generation installations - GRAMAT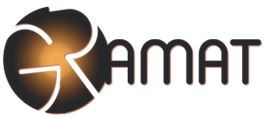 | | |
| --- | --- |
| Project duration: | 07/2013 – 06/2017 |
| Project amount: | 2 341 852 EUR |
Sharp increase of energy production based on renewable resources (co)firing is forcing boiler makers to apply expensive high-alloyed materials/claddings/barriers resistant to aggressive corrosion atmospheres into places where applied pressure and temperature would enable use of low-alloyed materials.

The projects main aim is to acquire knowledge necessary to develop new cost-effective manufacturing technology of boiler tubes made from semiproducts with through thickness gradient chemical composition, tailored to carry both creep loading (low alloyed body) and fireside corrosion (high alloyed shell). Gradient tubes will be rolled in existing facilities from semiproduct manufactured by unique casting technique.