Metallography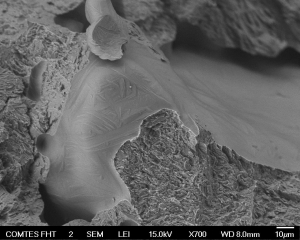 Microstructure examination
Electron probe microanalysis
Fractography – fracture surface analysis
Determination of area fraction of phases by means of image analysis
Measurement of grain size
Metallographic determination of non-metallic inclusion content
Microscopic measurement of layer thickness
Metallographic evaluation of the microstructure of cast iron
End quench hardenability tests
Measurement of hardness (in our laboratories and on site)
Macroscopic investigation of machine components
The metallographic laboratory is testing laboratory no. 1476 accredited by the Czech Accreditation Institute: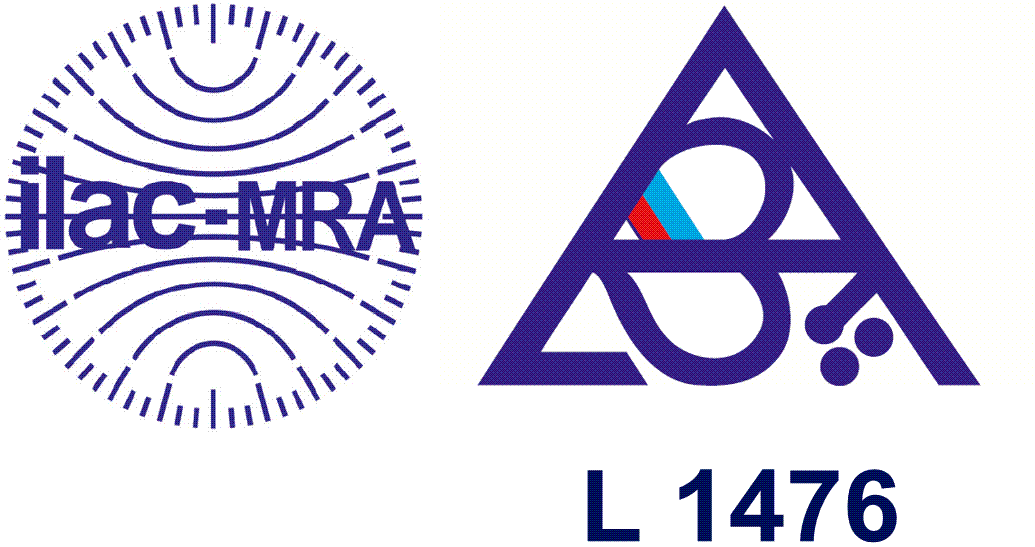 Equipment of the laboratory
Nikon and Carl Zeiss microscopes (50× – 1000× magnification), a fully-automatic motorized stage (for photographing large areas extending beyond a single field of view), software for digital processing of image and image analysis
Durascan automatic microhardness tester (Vickers scale HV 0.01 – HV10)
Instrumented nanoindentor - NanoTest Vantage: Load range: from 10 μN to 500 mN (resolution 3 nN)
JEOL scanning electron microscopes
Detectors: secondary electron (SE) detector, backscattered electron (BSE) detector, INCA detector for energy-dispersive spectrometry (EDS) from Oxford Instruments and HKL NORDLYS EBSD high-speed camera
Other equipment: ion-beam polisher for preparing specimens for scanning electron microscopy – analysis of grains and subgrains, low-angle and high-angle grain boundaries and texture and crystallographic identification of phases
| | |
| --- | --- |
| | |
| Microstructure of quenched and tempered steel etched to reveal prior austenite grain boundaries | Close-up view of weld |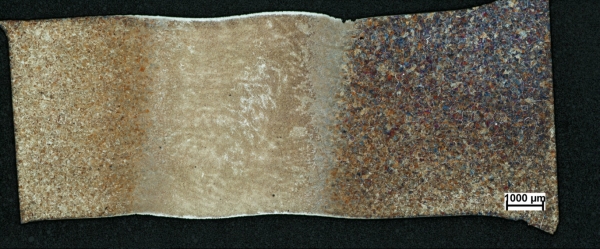 Longitudinal section through a specimen after physical simulation of thermomechanical treatment. Specimen length: approx. 15  mm; specimen width: 6  mm. This micrograph was taken using an optical microscope with an automatic stage and pasted together from 28 fields of view.